Education
As the daughter of a pianist and an organist/Choir Director, I received a solid education in singing, piano and later violoncello. I have been performing on concert stages since early childhood and have gathered a wealth of experience in classical, jazz and pop music.
Between 1982 and 1988, I studied Jazz/Pop singing and classical violoncello at the Cologne Conservatory of Music (Musikhochschule Köln) and graduated with a teaching degree in Music Education. I am also a Certified Master Trainer (CMT) in the internationally

renowned Estill Voice Training System™ (EVTS™), have completed the "Cambridge Certificate of Proficiency in English" as well as completing training as a "Health Practitioner for Relaxation and Vitality" (Gesundheitspraktikerin BfG für Entspannung und Vitalität).
As a result of my multi-faceted education and experience, today my work covers a wide spectrum of music related businesses. I am a self-employed singer, vocal coach, vocal producer, co-producer, composer, lyricist and arranger. What's more, I am also the co-owner of a professional recording studio.
Credits
As a singer, I have worked with:

Joanna, Hilary Duff, Christina Milian, Sasha, Stefan Raab, Gloria Gaynor, Jennifer Rush, Tim Fischer, Götz Alsmann, Rene Kollo, Karel Gott, Paul Kuhn, F.R. David, Jonny Logan, Umberto Tozzi, Precious Wilson/Eruption, Tony Christie, Peter Hofmann, Deborah Sasson, Heino and others.
I have participated in a great number of Radio, Television and album productions in Germany and abroad. And as a member and musical director of the Cologne Voices I have performed with the WDR Radio Orchestra (Funkhausorchester), WDR Big Band, RIAS Big Band and the HR Big Band.
As vocal coach, I have been hired by:
RTL and talpa-TV for the brand new format "It Takes 2", Mrs. Greenbird, 
ProSieben as "Head of Vocalcoaching" of the vocal coaching team for the contestants of "KYLS – Keep Your Light Shining", VOX for the contestants from X-Factor, ProSieben, ARD and Universal Music for the contestants of USFO and USFB (Casting show for Grand Prix d'Eurovision)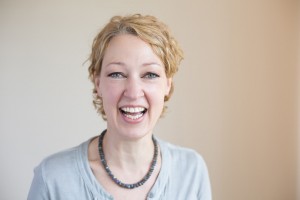 , RTL for the contestants from Germany 's Pop Idol (Deutschland sucht den Superstar) – series 1 and 2 , Barbara Schöneberger, Pasquale Aleardi, Frank Schätzing, Heike Trinker, Navid Akhavan, Phil Laude, Y-Titty, Die Schürzenjäger, Junior Carl from PowPow Movement, Jini Mayer (Luxuslärm), Katrin Höpker (Frau Höpker), JO Weil, Alexander Klaws, KLARA, WeWillRockYou, Alexandra Gauger, TicTacToe, ATC, The Flames, Benjamin Boyce, Alexander, Gracia, Myra (U.S. Disney artist), Funky Diamonds and others.
My work has brought me together with many interesting people from the music industry. Especially inspiring and impressive for me were co-productions with Bruce Swedien, sound engineer for Michael Jackson, Jennifer Lopez, Quincy Jones and a score of other stars from the Pop and Jazz scenes.